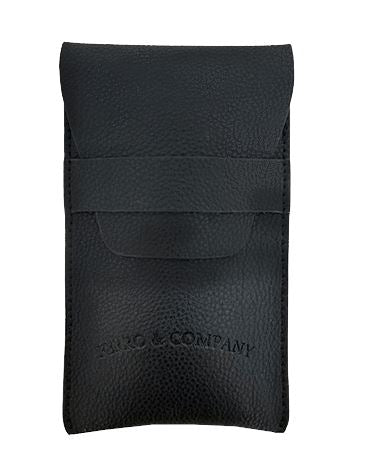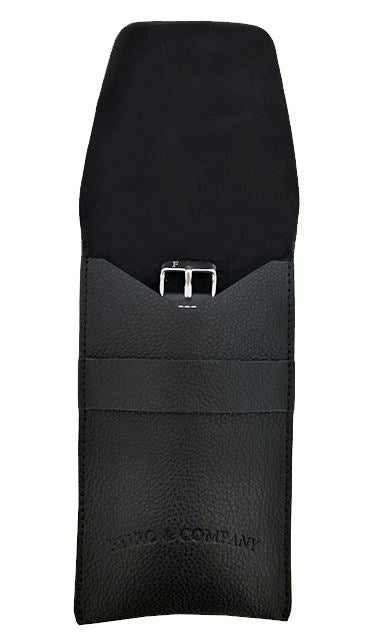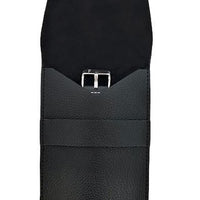 Leather Travel Pouch Black
SKU POU1
Leather Travel Pouch.
Carry your extra watch when travelling.
This item is a gift with any watch purchase for a limited time.
If you are not completely satisfied with your purchase, you may return it within 30 days for a refund or exchange . Customers are responsible for return shipping costs. Before returning items to us, please email info@ferrowatches.com to notify us and get your RA (Return Authorization) Number.
All watches are backed by our 2 year Warranty from the date of delivery. The warranty does not cover any damage on any part of the watch resulting from abnormal use, lack of care, negligence, accidents, incorrect use of the watch and non-observance of the directions provided by FERRO & CO. Watches.
Free worldwide shipping on all watches. We ship to all countries. Depending on the destination, we use UPS, FedEx, DHL or USPS. Free shipping deliveries take 3-9 business days depending on the order destination.
GreatWatches!
I've acquired 3 Ferro Watches and still have room for more!
As an old race car driver and still a Pilot, Race Cars and Airplanes have special meaning to me... Ferro Watches are fun, functional and very appealing!
I have a Pilot AGL2, and 2 Racing watches..latest is a Pista GLF
And you can't beat the price! Great watches and fun to wear and collect!
Nice leather
Good little pouch, does what it needs to do.