Ferro Watches AIRBORNE VINTAGE STYLE PILOT WATCH CHRONOGRAPH GREEN
Airborne is Ferro & Company's very first vintage Pilot style watch series inspired by WW2 aircrafts such as Spitfire or Mustang P-51. 
A bold design with a Mechaquartz Chronograph movement that can be used as an everyday watch for a very long time. 
If you are not completely satisfied with your purchase, you may return it within 30 days for a refund or exchange . Customers are responsible for return shipping costs. Before returning items to us, please email info@ferrowatches.com to notify us and get your RA (Return Authorization) Number.
All watches are backed by our 2 year Warranty from the date of delivery. The warranty does not cover any damage on any part of the watch resulting from abnormal use, lack of care, negligence, accidents, incorrect use of the watch and non-observance of the directions provided by FERRO & CO. Watches.
Free worldwide shipping on all watches. We ship to all countries. Depending on the destination, we use UPS, FedEx, DHL or USPS. Free shipping deliveries take 3-9 business days depending on the order destination.
AS SEEN ON
Customer Reviews
29/04/2022
Mark P.

United Arab Emirates
Airborne vintage
Great watch but…. Little expensive for the look Look is a little …. Not cheap but not expensive The strap was not connected & the pin was half out when I opened the box. The additional strap quality not as good as I hoped. I will buy more for sure & I do like it. Just for the price should have been a little higher quality I think.
26/10/2021
Stephen D.

Australia
06/10/2021
Stephen D.

Australia
New Pilot watch
I have a number of Ferro watches - this one with the green face looks great and many people ask about it - nice watch.
17/05/2021
Nicholas D.

United States
03/05/2021
Nick D.

United States
Love this Watch
You will too! Such a Classic - handsome and stylish. A great value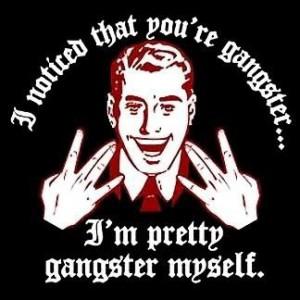 K
23/04/2021
Kirils

Latvia
Amazing watch!!! Good support
For me,being enthusiastic about watches is based on my human emotions. Like: Enthralled, Joyous,Pleased, Selfless,Altruistic,In Love,Pleasure,Enjoyment,Satisfaction, Heartfelt, come to mind. My Ferro Airborne Watch That You Made for, and Sent to Me, Is Wonderful, And I Love it Very Much. Thank You!!!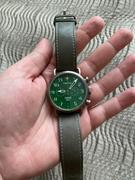 10/12/2019
Matt

Australia
I recommend this product
Airborne Green dial
How often do you see a watch with a vibrant green, yellow or orange dial? Well, you will at Ferro. I only just discovered them a few weeks ago and from the web the the Airborne with green dial immediately grabbed my attention. Its great to see a watch company that gives you something a little different, but in saying that doesn't over do it, Its tastefully done. The watch itself is a pleasure to behold, with a visual difference apart from the dial being the simple wire strap lugs which make an interesting difference in my opinion. numbers and hands are easy to read, and functions simple to operate, as a true Pilots watch should be. I like large watches and this at 44mm case size is on the money, although I'd be happy if it went to 45 or 46mm. Its light on the wrist and quite comfortable, The luminance so far is good but bare in mind it hasn't had a lot of sun since I received it, so hopefully it will get better. The other side of the coin is price and service. For what you get, the price is excellent, and I mean by saying that you are getting a quality watch (i.e. quality movement, sapphire glass, solid stainless case etc). The service is excellent too. The Ferro team answered my questions almost immediately, and unknown to me included a free pouch and upgraded my postage, no extra charge, to Australia so I would receive it quicker than my choice of standard postage. I look forward to future watches from Ferro, and I'd really love to see a 46mm automatic.
13/11/2019
denis p.

Canada
I recommend this product
great watch!
I have two watches Ferro and I really happy to wear them. They are meirveilleuse and do not go unnoticed
10/11/2019
Richard K.

Malaysia
I recommend this product
Watch that travels time!
I am from Malaysia. I supported and bought two of the Ferro watches about 3.5 years ago. Until now, they still work fine and I have not even changed the battery. The copper case with the white / black background on the surface makes the whole watch look elegant and stylish, yet it can acquire the old rugged antique look, as though turning the time backwards. Awesome for both casual and formal wear, young and old!
16/10/2018
Kourteney B.
Canada
Great Watch
Keeps good time. Looks slick. Have had lots of complements on it.