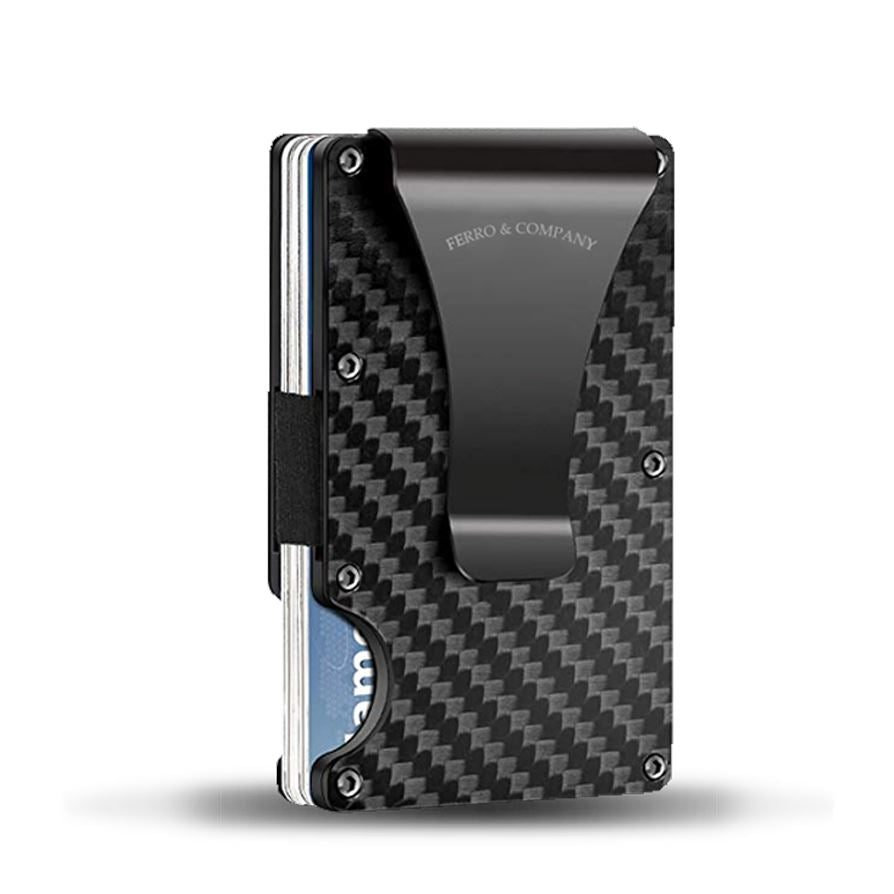 Carbon Fiber wallet with money clip

Travel light and look cool
If you are not completely satisfied with your purchase, you may return it within 30 days for a refund or exchange . Customers are responsible for return shipping costs. Before returning items to us, please email info@ferrowatches.com to notify us and get your RA (Return Authorization) Number.
All watches are backed by our 2 year Warranty from the date of delivery. The warranty does not cover any damage on any part of the watch resulting from abnormal use, lack of care, negligence, accidents, incorrect use of the watch and non-observance of the directions provided by FERRO & CO. Watches.
Free worldwide shipping on all watches. We ship to all countries. Depending on the destination, we use UPS, FedEx, DHL or USPS. Free shipping deliveries take 3-9 business days depending on the order destination.
Cute carbon
Upon arrival of my new watch, I found, included a carbon wallet.(Kinda wish though it had been the gulf colored watch strap) :-)
It took me a while to figure it out, not the brightest star in the universe. I am lol but once I did, it's really pretty cool. It was a freebie, and something I was not expecting. I love how it works and has company name on the clip.
Very cool, very useful! Another way this company has shown such fantastic service to its clientele. Again, thank you so very much.