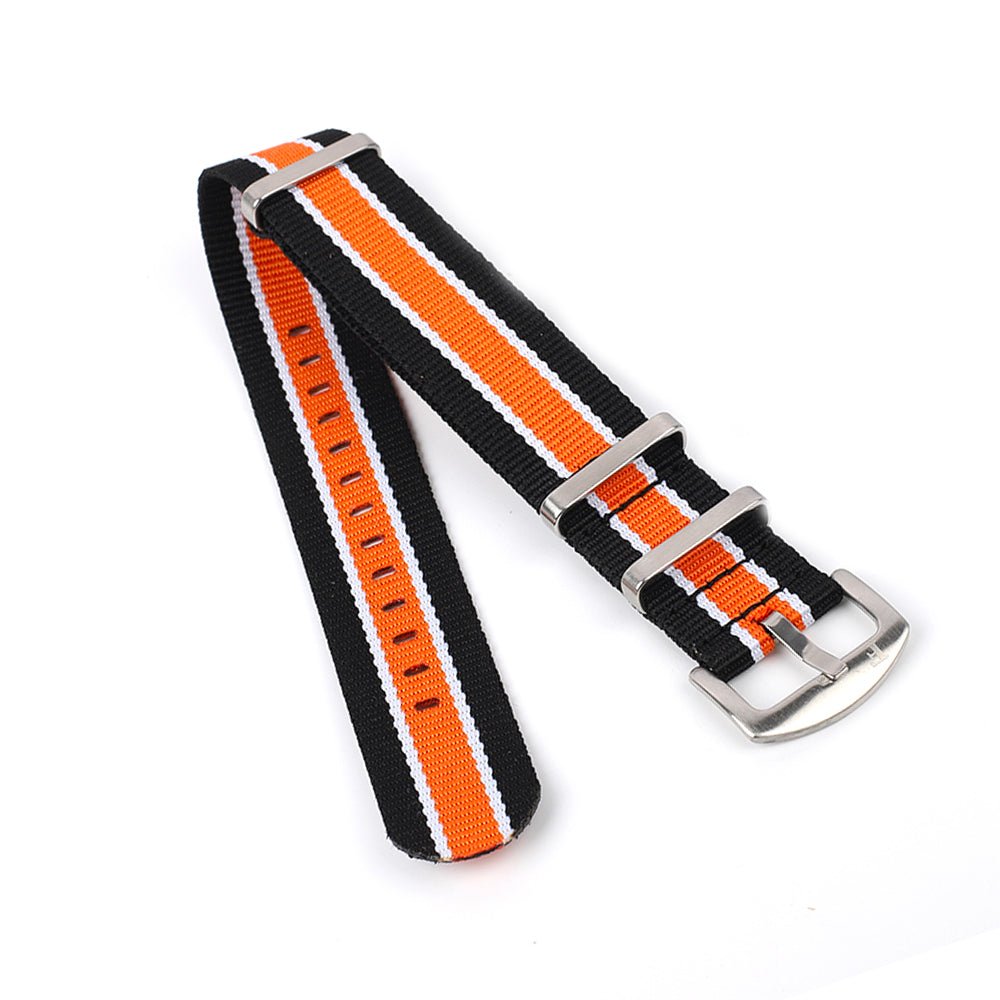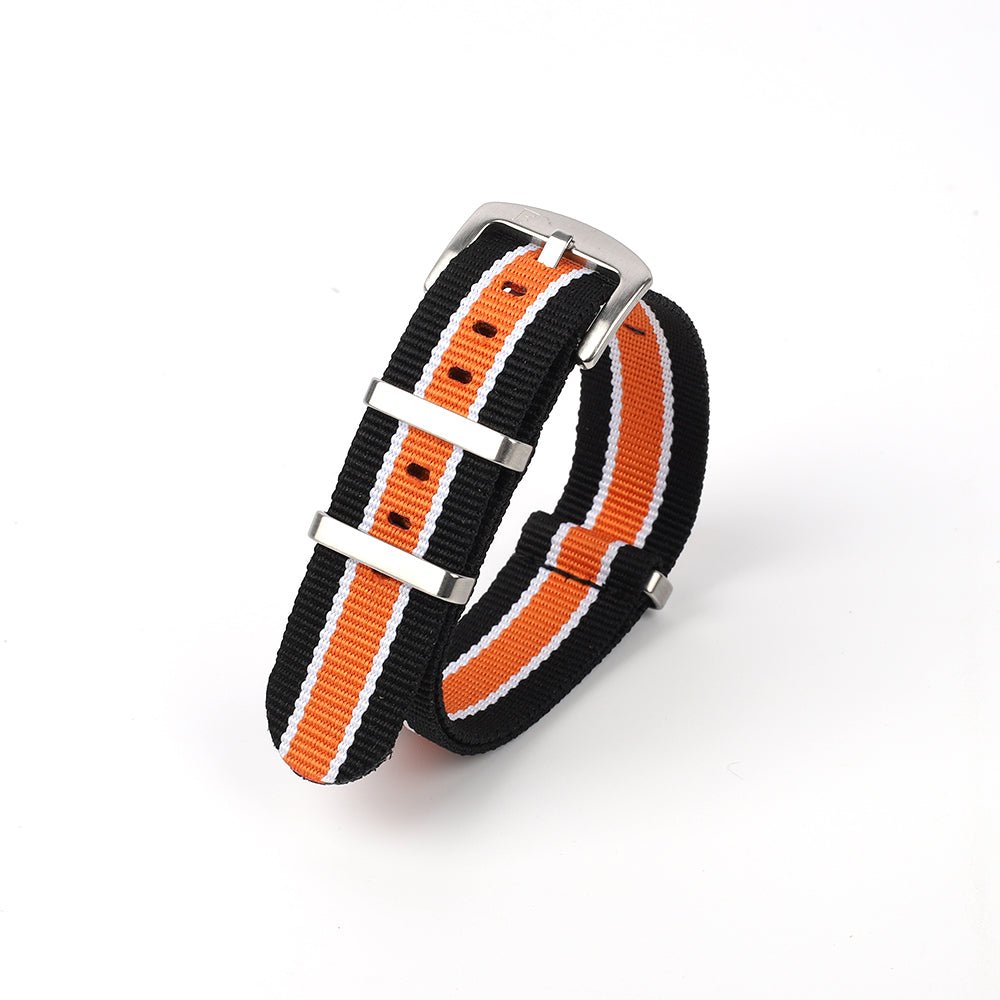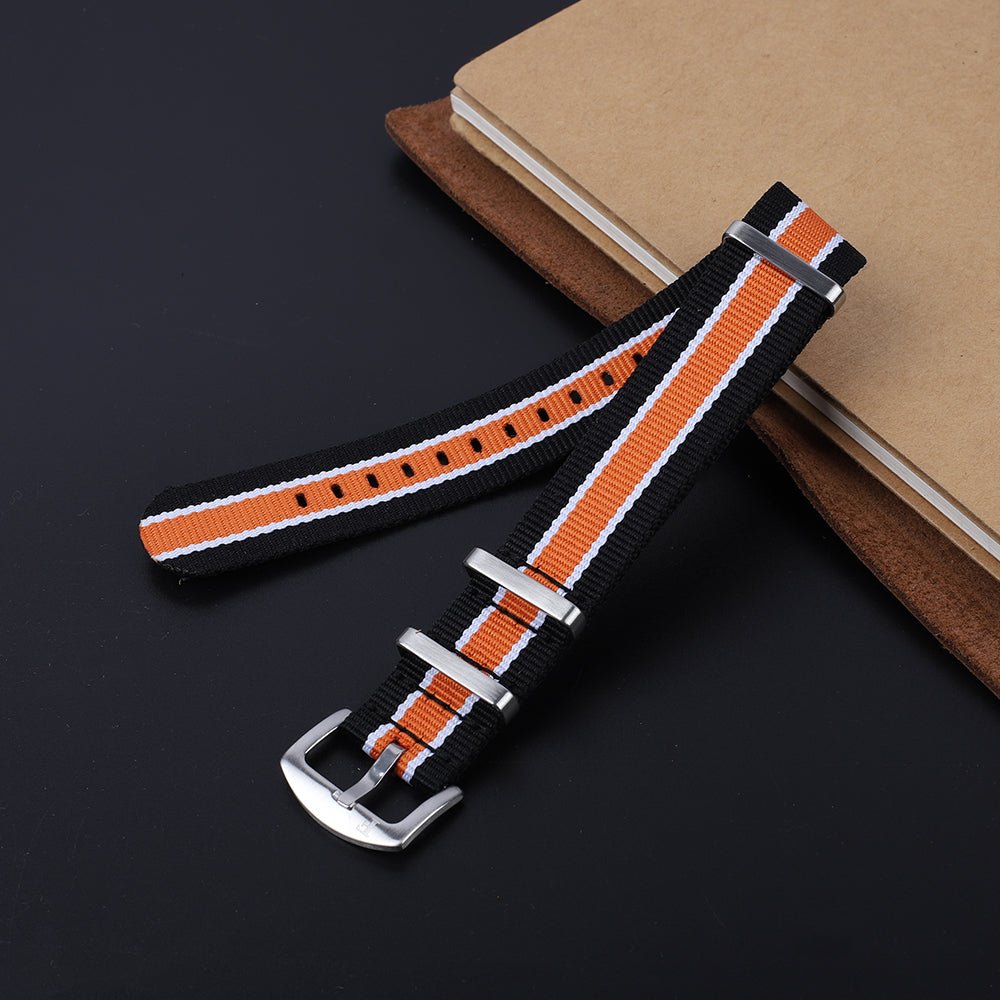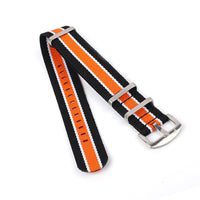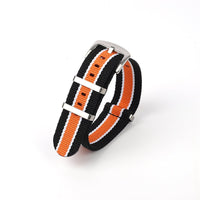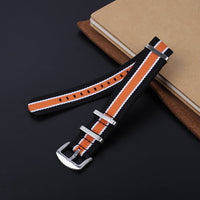 Nylon Racing Strap Grand Prix Edition 22 MM
Stainless steel hardware
Length: 28 CM
Width: 22mm
Thickness: 1.4 mm
Easy to install
No tools required to quickly change for another design
Waterproof, ideal for sports and water activities
Made from high quality 1.4mm thick seat belt nylon fabric material and fitted with solid stainless steel buckle and metal fittings. 
Compliment your watch with this high quality and comfortable Nylon strap.  
If you are not completely satisfied with your purchase, you may return it within 30 days for a refund or exchange . Customers are responsible for return shipping costs. Before returning items to us, please email info@ferrowatches.com to notify us and get your RA (Return Authorization) Number.
All watches are backed by our 2 year Warranty from the date of delivery. The warranty does not cover any damage on any part of the watch resulting from abnormal use, lack of care, negligence, accidents, incorrect use of the watch and non-observance of the directions provided by FERRO & CO. Watches.
Free worldwide shipping on all watches. We ship to all countries. Depending on the destination, we use UPS, FedEx, DHL or USPS. Free shipping deliveries take 3-9 business days depending on the order destination.
Nice watch band
Great quality. Perfect color match to my watch. Good price.
I didn't get anything!
I think it would be bad to think about the watchband that I paid for, but I still haven't received a strap or a tracking number. I'm very disappointed!
VERY good aspect
Matches the watch perfectly, and excellent finish.
4 stars only because the hole I'm using wore a bit fast and got loose a lot. It's still holding up to the task but I expect the nylon strap to have a shorter life than expected which makes me sad for such a nice piece of work.