Ferro & Co. 356 Collection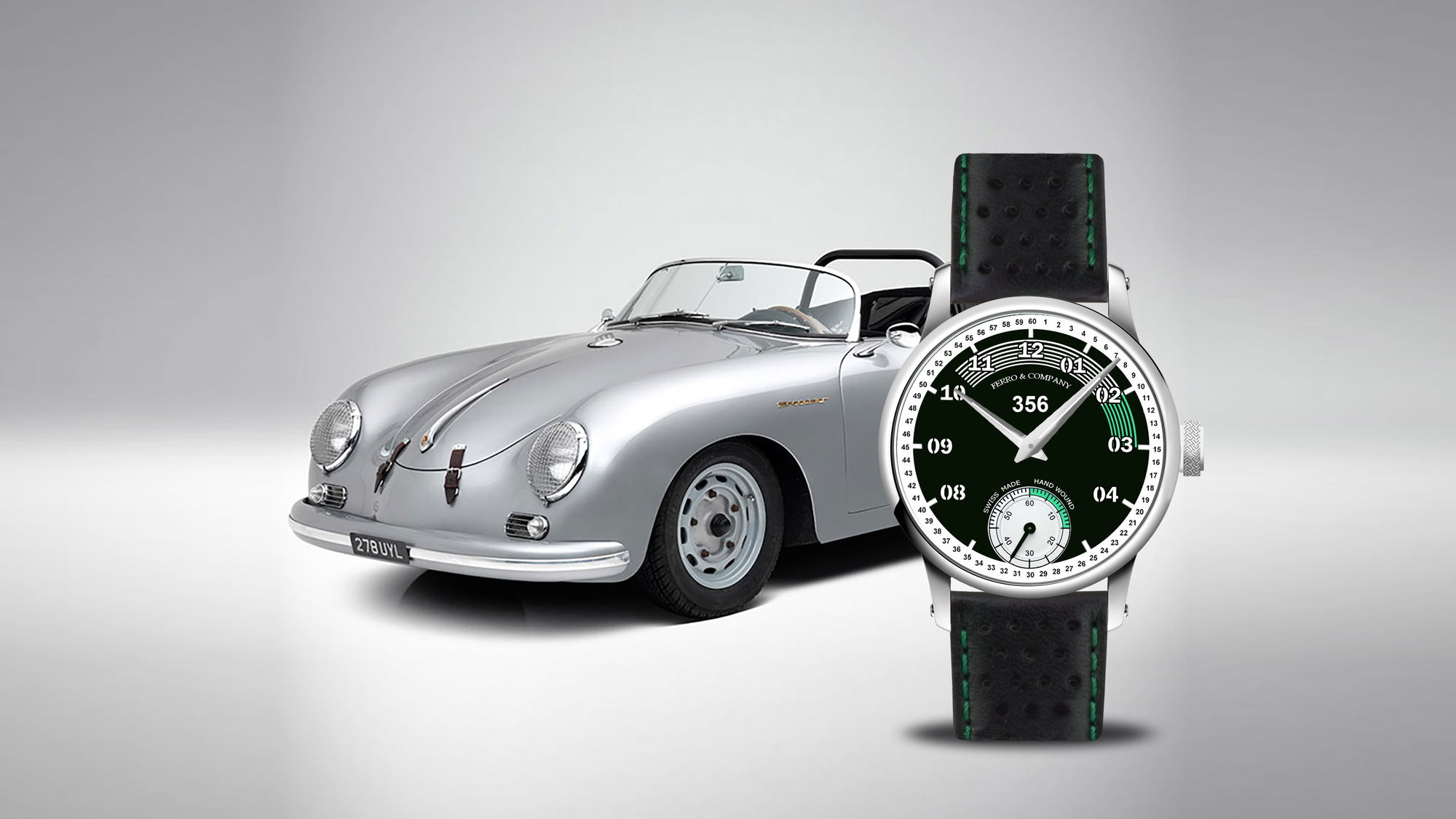 IMPORTANT
In this pre-order page, you are paying a $25 Deposit Only. We will e-mail you an invoice for the balance as soon as we reach 50 pre-orders (we need minimum of 50 pre-orders and maximum of 200 pre-orders to produce these watches).
The final price of the watch pre-orders are the crossed line price right next to the deposit amount (they are already discounted at 40% OFF future retail price). The discounted prices are from US$499 up to US$699. The lower Serial numbers as well as number 356 are the higher priced tiers.
Future retail prices will be from $829 to $1,165.


NO promo / discount codes are accepted for Pre-orders as they are already being sold at discounted price.


You will be able to choose your LTD Edition Serial Number when placing your order in this page. To choose your colour preference in the second phase, when we send you the invoice of the balance payment.


Free International Shipping


Estimated Delivery is November 2018


HOW TO PLACE YOUR PRE-ORDER
There are 2 Collections:
356 Double Hand (Standard Hour and Minute Hands)
356 Single Hand (Reads time with one Hand only)
1-Choose the watch style of your choice (Double hands are top part, Single hands are at the bottom part).
2-Choose the Serial Number from the drop down Menu
3-Click the green "Pre-Order Now" button and follow the screen.
At the check out, you will be prompted to pay US$25 (Canadian backers will be charged the appropriate taxes). This $25 is a deposit only. It means that you have locked your desired Serial Number.

You can pre-order multiple watches if you like. All you need to do is to choose the desired Serial Number and press "Pre-order Now" button again.

You will choose your Colours of choice on a later date when we send you the invoice of the balance.


356 DOUBLE HAND COLLECTION
356 SINGLE HAND COLLECTION
Good things come in Luxurious Packaging