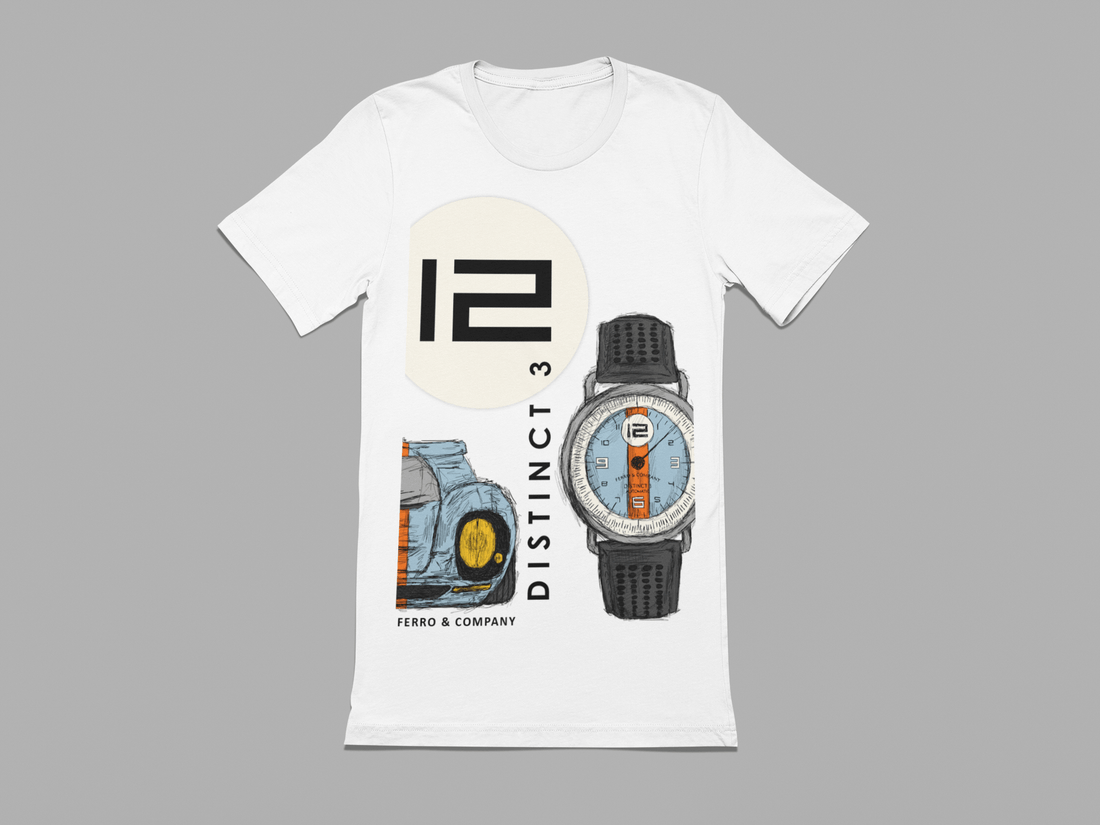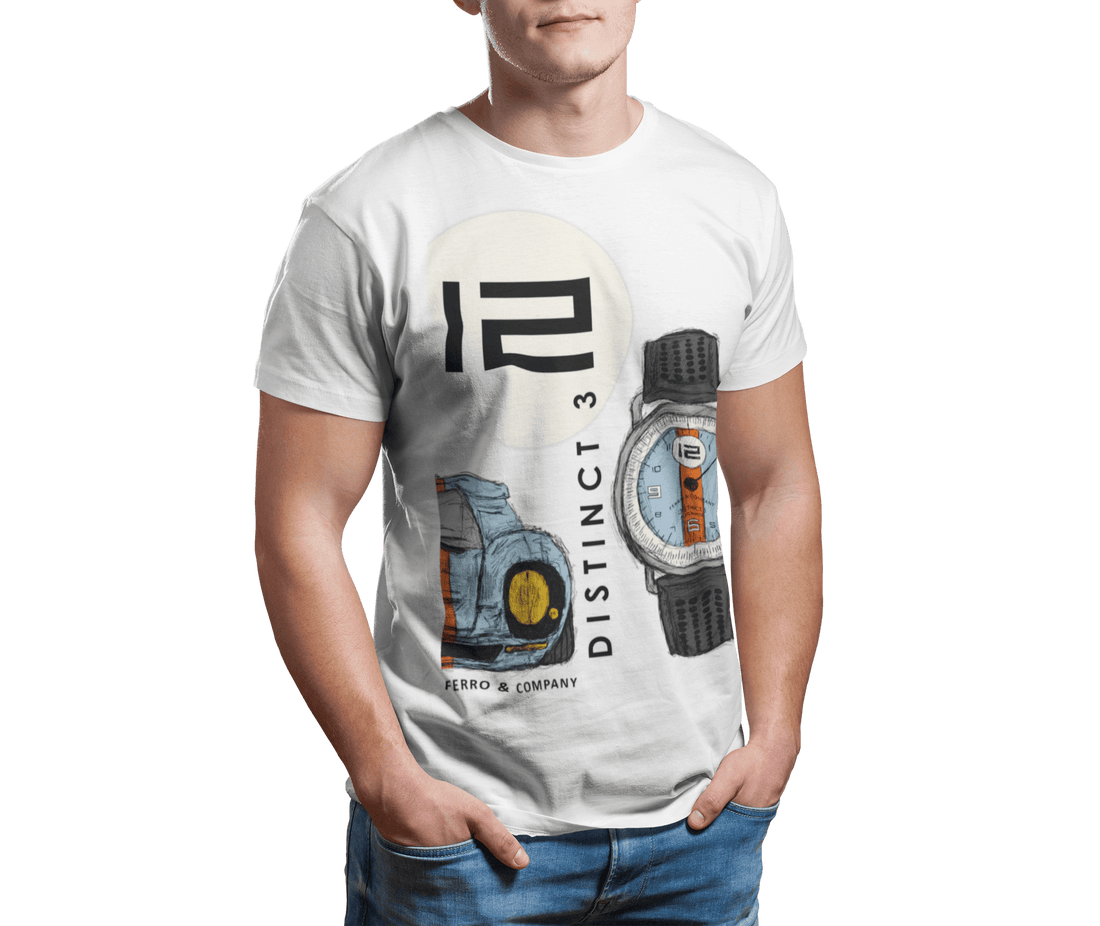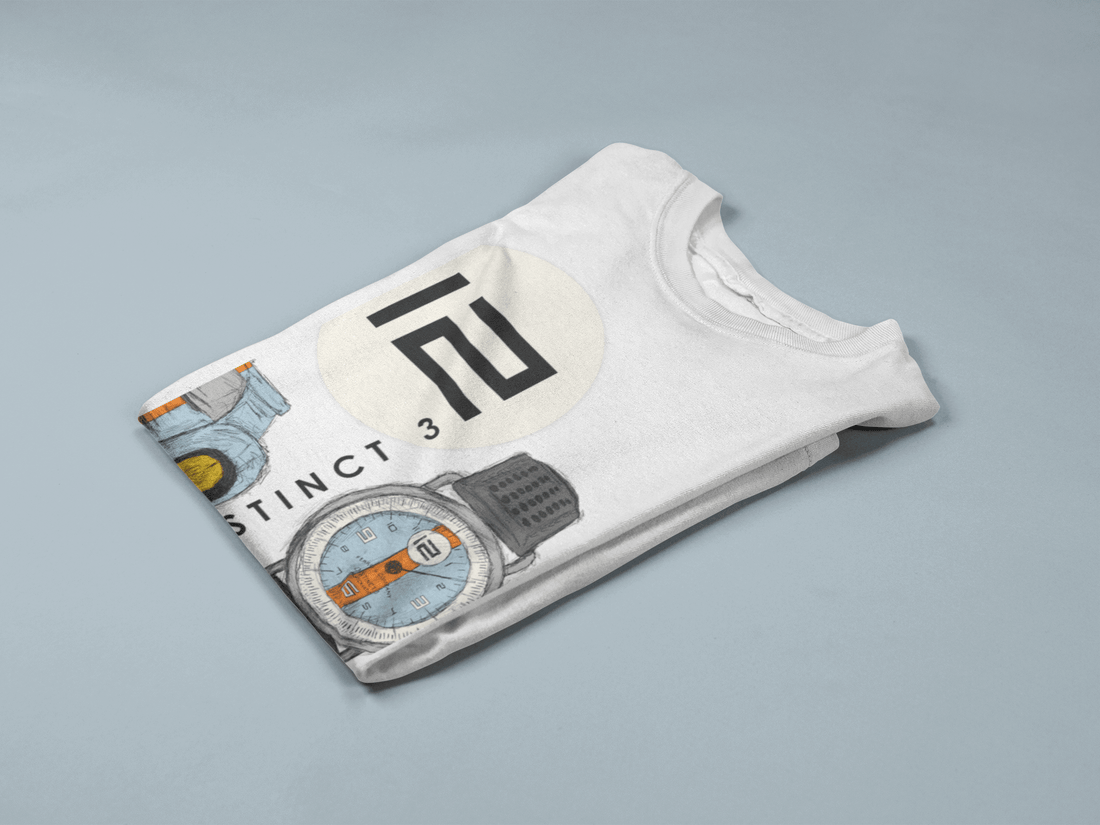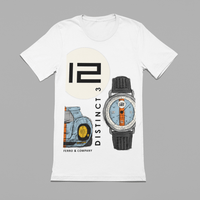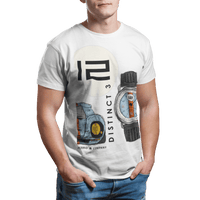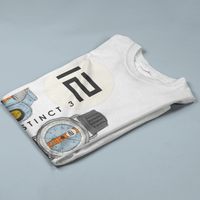 Vintage Racing T-Shirt Car GLF Watch White
Vintage Style 1960's Le Mans short sleeve t-shirt with  Ferro & Company Distinct 3 GLF Watch
White colour
100% Airlume combed and ring-spun cotton
Crew neck, short sleeves 
Screen Printed in Vancouver, Canada




If you are not completely satisfied with your purchase, you may return it within 30 days for a refund or exchange . Customers are responsible for return shipping costs. Before returning items to us, please email info@ferrowatches.com to notify us and get your RA (Return Authorization) Number.
All Garments must be unworn, unwashed, and not scented. Otherwise, they will not be eligible for returns.
Timeless Style Meets Thrilling Speed
Unveiling OurWatch-Inspired Le Mans Racing T-Shirt Collection
Some styles are fleeting in fashion, while others stand the test of time. Similarly, motorsports have witnessed its fair share of racing
events, but few have left an indelible mark like the iconic Le Mans 24 Hours.
At Ferro & Company, we've merged the elegance of watches with the adrenaline of Le Mans racing to create a truly unique and captivating collection of t-shirts.
The Fusion of Elegance and Adrenaline
Our Le Mans Racing T-Shirt Collection captures the classic racing essence, offering a visual symphony that celebrates the elegance and adrenaline of heart-pounding Le Man's race cars.
Quality That Lasts
Just as the Le Mans endurance race tests the limits of machinery, our t-shirts are designed for enduring comfort and style. Crafted from high-quality combed cotton blends, each t-shirt offers a soft touch against your skin, ensuring you stay comfortable whether you're cheering from the stands or embarking on your adventures.
A Perfect Blend of Passion:
At Ferro & Company, we understand that a true enthusiast's heart beats to the rhythm of their passions. Our Le Mans Racing-inspired T-Shirt Collection manifests this philosophy, the love for speed, in one exquisite package. It's a tribute to those who find joy in every ticking second and exhilaration in every engine rev.
As you explore our Watch-Inspired Le Mans Racing T-Shirt Collection, you're not just choosing a T-shirt – you're embracing a lifestyle that celebrates both the timeless art of watchmaking and the thrilling world of Le Mans racing. It's a testament to the harmonious fusion of precision, speed, elegance, and adrenaline. So, whether you're a dedicated motorsport aficionado or an avid watch collector, our t-shirts allow you to wear your passions proudly.
T Shirt Size Chart
hi, i don't have received the item yet.
Not yet received
I have not yet received tracking says it's still United States
Hello, and thank you for your review. We have been in contact via email, and the system shows that they had one delivery attempt, and no one was at the location. They will try again. Thank you in advance for your order and patience.